MASSIVE EXPLOSION CAUSES SECTION OF PLATE TO COLLAPSE; THOUSANDS FEARED DEAD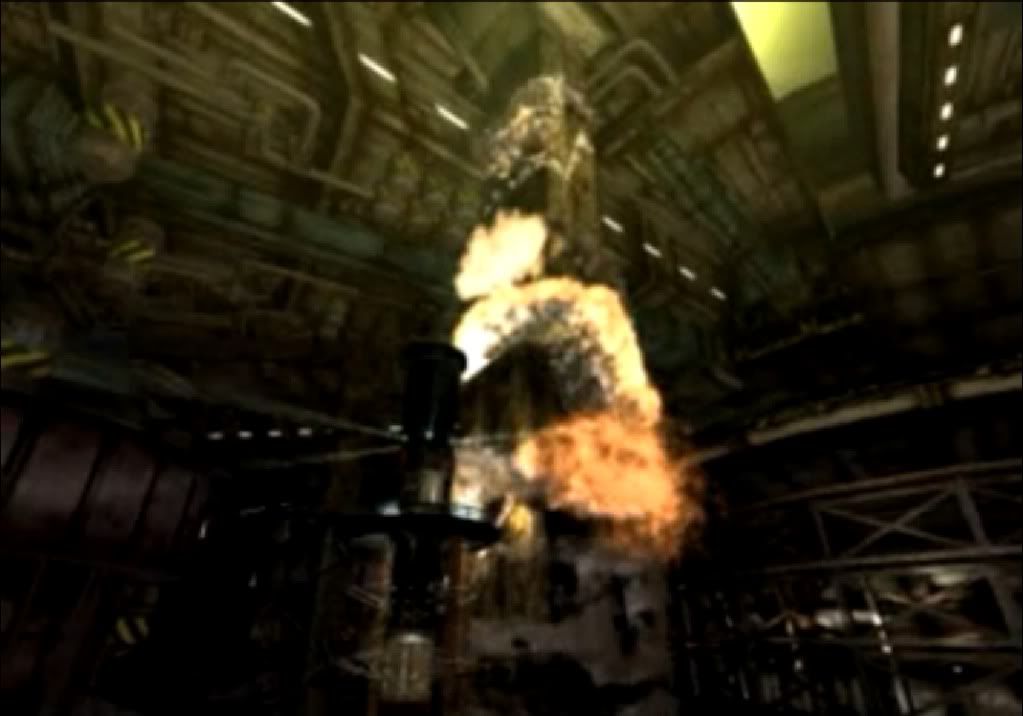 An explosion believed to have been caused by terrorist organization AVALANCHE destroyed a large support structure for the Midgar plate, causing it to tumble down, destroying housing projects below. (Damon Pheenie | The Midgar Times)
Jean Pendo | The Midgar Times
SECTOR SEVEN—In an apparent terrorist attack, a bomb devastated support structures to Midgar's upper-level plate, which caused massive chunks of metal and concrete to rain upon civilians below.
Initial reports from ShinRa security forces have the death toll ranging from the mid-hundreds up to multiple thousands.
The explosion comes just days after a Mako reactor in Sector One was bombed. President Shinra said it was no coincidence.
"I urge the people of Midgar to remain calm," Shinra said in a statement. "Security forces are conducting search and rescue operations."
The destruction, estimated to at billions of gil worth of damage, was mostly confined to the lower-income housing projects in Sector Seven. Both businesses and residences were crushed beneath the rubble in what Midgar Mayor Domino says is "The largest loss of human life in the city's history."
"We are saddened by the lives we lost today," Domino said. "We will rebuild. A group of murderers like AVALANCHE cannot destroy this great city's spirit."
ShinRa's head of public safety, Mr. Heidegger, echoed the sentiments, saying officers would stop at nothing to bring AVALANCHE members to justice.
"They're all wanted men," Heidegger said. "The entire city will be searching for these people, and when we find them, the people of Midgar can rest assured they will be punished for their crimes. Gya ha ha ha ha."
The explosion was so massive, concussions could be felt from Midgar's popular Wall Market District.
"There was this huge flash of light," said Johnny, who requested his last name be omitted due to fears of reprisal. "Some of us fell down and we saw the plate fall. It was unreal. Like something you see in the movies."